CattleEye Announce Partnership with Villanueva Tech
Uncategorized
Posted: September 25, 2023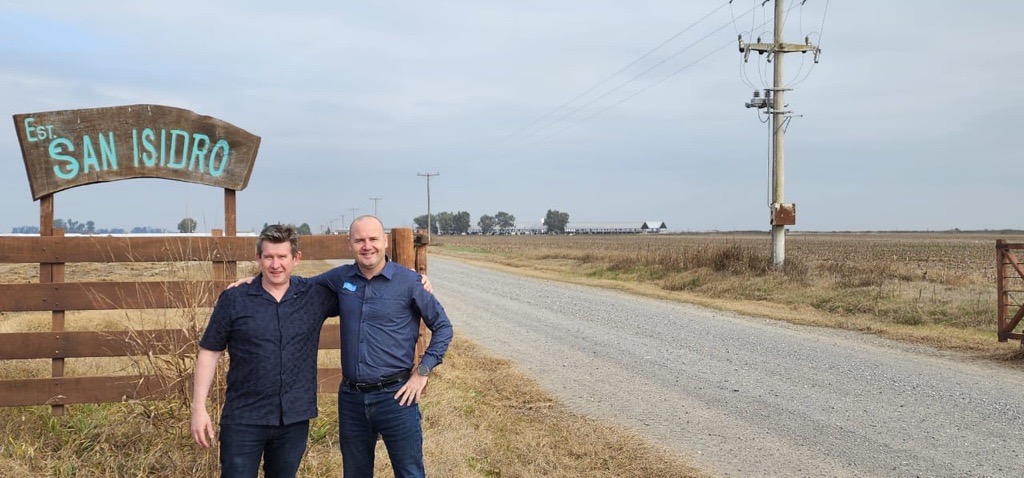 CattleEye today announced a distribution deal with Argentinian dairy technology business VillaNueva Tech. The distribution deal will see VillaNueva Tech selling the CattleEye autonomous monitoring platforms to dairies in Argentina and throughout Latin American.
"We are delighted to work with such a rapidly growing dairy technology company, I have been impressed by Villanueva Tech's high energy approach and they have the added attraction of being part of the long established VillaNueva veterinary farm supply company" said Terry Canning CEO of CattleEye.
Head of New Developments at VillaNueva Tech Sebastian Gigena said "Having seen the benefit that this Machine Vision Artificial Intelligence technology was bringing to dairy farmers in Europe we are excited to be distributing this technology to our customers. We hope that keeping an eye on the movement of cows, will be the beginning of a long collaboration with farmers."
Farmers interested in trialling this technology should contact either Villa Nueva or CattleEye.
CattleEye | [email protected] Villanueva | [email protected]