CattleEye CEO Terry Canning Attends the Animal AG Tech Event
News & Press
,
Speaking
Posted: March 29, 2023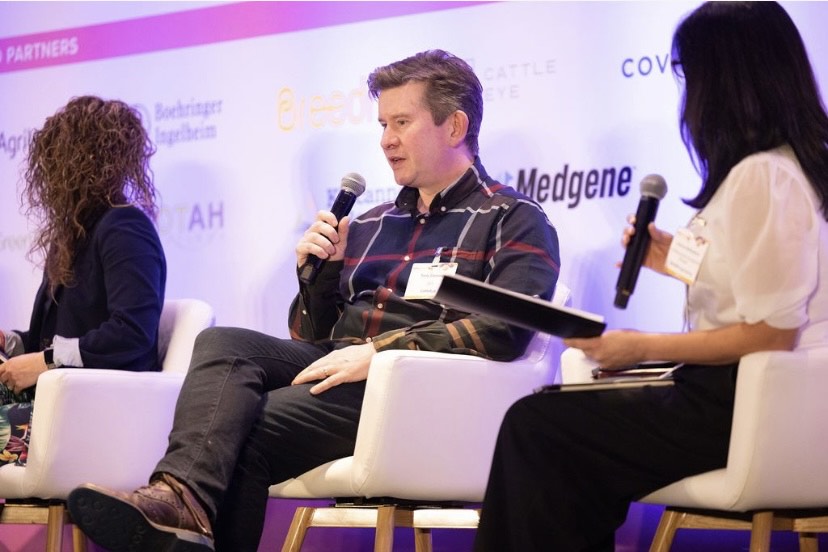 From precision farming and connected supply chains, to new frontiers in alternative feeds, breeding and genetics, the Animal AgTech Innovation Summit addresses the most important challenges and opportunities in today's livestock, dairy and aquaculture industries.
The Animal AgTech Innovation Summit returned to San Francisco on March 13. Now in its fith year, the summit has become a vital hub for the North American dairy, livestock and poultry value chain.
Addressing crucial topics in disease prevention, animal welfare and supply chain security, the packed agenda featured expert panel discussions which gave delegates the chance to hear from the most exciting technology entrepreneurs from around the globe.
CattleEye's CEO-Terry Canning, attended the Animal AgTech Innovation Summit livestock farming event which took place in the U.S.A, Sanfransico on13th March 2023. Terry was speaking about the wide-ranging benefits that CattleEye can have for health, welfare, productivity and more.
Speaking Along side Terry were:
Johanna Ballesteros, LATAM Business Development Manager at SWARM Engineering
Andrew McKenzie, CEO at Precision Livestock Technologies
Justin Gale, Global Head of Integrated Health at Boehringer Ingelheim
Ashley McDonald, VP Sustainability at the National Pork Board