CattleEye Crowned With The Royal Dairy Innovation Award
News & Press
,
Speaking
Posted: March 29, 2023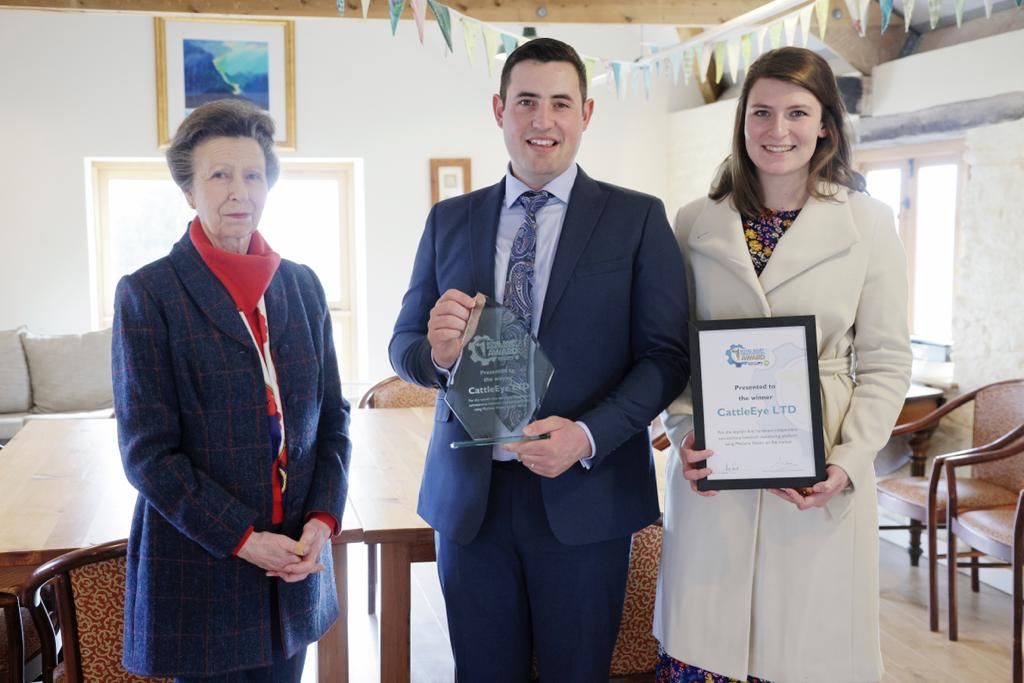 CattleEye are delighted to be awarded with the Royal Dairy Innovation Award, presented to us by Princess Anne.
The Royal Dairy Innovation Award is an annual award which celebrates innovative practices and technologies in the dairy industry within the United Kingdom. The award recognizes innovations that contribute to the sustainability, efficiency, and profitability of the industry, as well as those that improve animal welfare, milk quality, and environmental performance.
Princess Anne shared with us her love for animals along with her interest and appreciation for CattleEye and the benefits our insights can bring to the farmer and the animals. We take great pride in monitoring the welfare of our customer's cattle, and creating a better and more sustainable farming system through out use of Artificial Intelligence.
This strengthens our position as the worlds first hardware independent autonomous livestock monitoring platform using machine vision on the market.