Digital eye detecting cow lameness in Welsh dairy farm trial
Uncategorized
Posted: September 23, 2021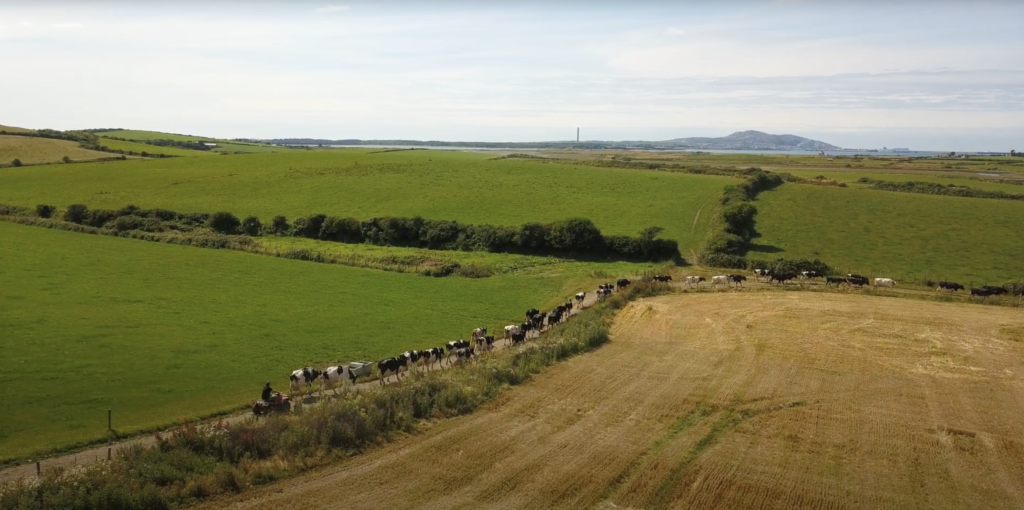 Sophisticated monitoring technology is helping a Welsh dairy farm spot early signs of lameness in its milking herd.
The Evans family had been dedicating a milking each month to visually observing and mobility scoring cows as they walked out of the parlour at Erw Fawr, a Farming Connect demonstration site near Holyhead.
But farmer, Ceredig Evans, admits it was a job that could often be delayed.
"It was a bit of a chore to do and we were never on time doing it, but we always thought there was a benefit to it,'' says Mr Evans, who farms with his wife, Sian, and his parents, Ifan and Ann.
Through their work with Farming Connect, the family are now trialling a new digital system that uses an algorithm to analyse video sequences of cows walking and extracts information from them.
CattleEye picks up early signs of lameness, giving farmers the opportunity to treat before a case becomes chronic.
Roger Allen, of CattleEye, says that early indication and treatment ultimately lowers antibiotic usage and increases overall efficiency in dairy farming.
It also provides evidence to consumers and retailers that farmers are working to the highest level of stock management, he adds.
A record of Mr Evans' lame cows is stored on an app on his phone for 12 months.
"It is a handy record to keep for my milk contract with Arla and farm assurance, proof that we are doing it,'' says Mr Evans.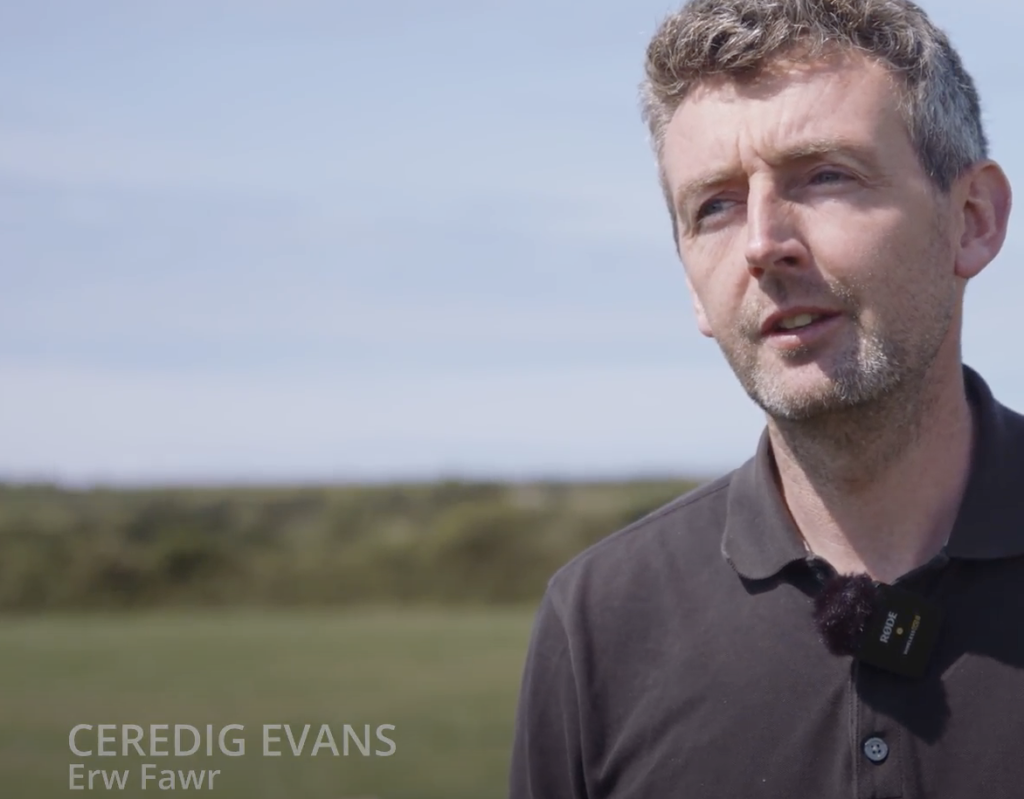 The system is a simple one.
Prior to the installation of the camera, Mr Evans supplied CattleEye with video footage taken on his phone of the farm surroundings, the parlour and the exit race, to identify the best spot to mount the basic CCTV camera.
He then walked the cows past the camera and the team at CattleEye trained the camera to recognise those cows.
The camera scans the cows as they walk underneath it and the software runs an algorithm to pick out key points on the cow and provides a mobility score, building up a profile of how the cow is walking.
As soon as the system notices a change in the mobility of an animal, this is flagged up to Mr Evans and the animal's feet can be assessed.
That could be days, possibly weeks, before that case of lameness would have been detected by the human eye, says Mr Allen.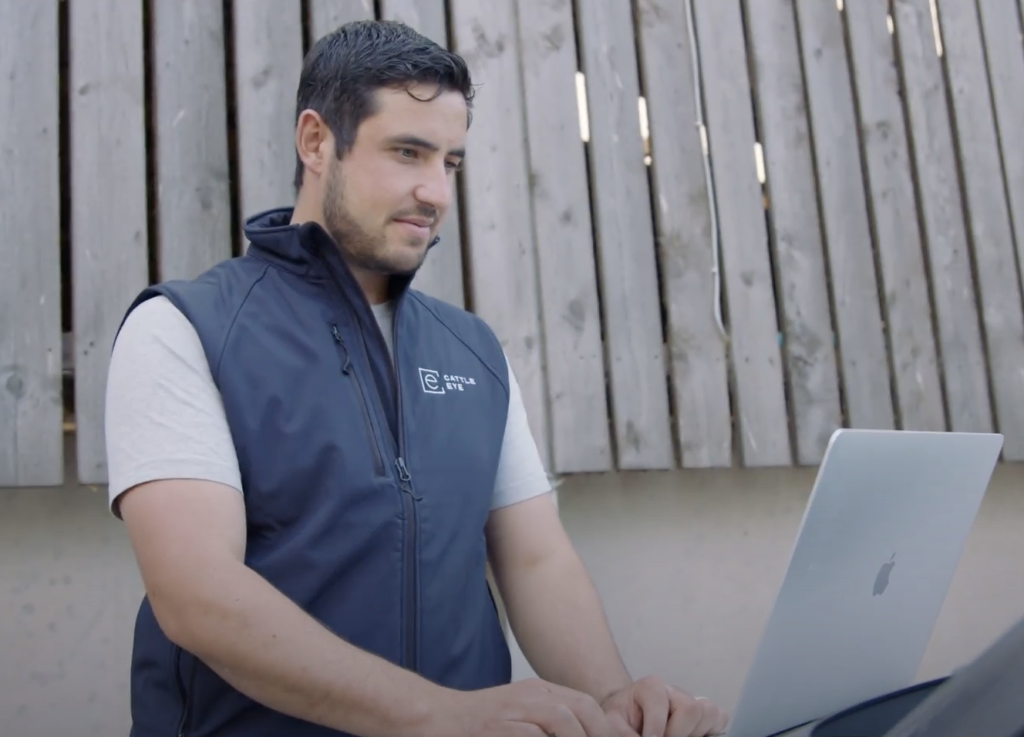 No tag, pedometer or collar is needed to connect the cow to the system.
Mr Evans says CattleEye has taken the pressure off mobility scoring his Holstein herd.
"If there is a lame cow or if I am a bit doubtful about them being lame, I can keep an eye on her.''
A monthly graph allows Mr Evans to monitor the outcomes of foot trimming interventions and he can provide his foot trimmer with a 'to do' list of cows that need looking at.
Professor George Oikonomou, of the University of Liverpool, is monitoring the findings of the project at Erw Fawr on behalf of Farming Connect and these will be disclosed later this year.
Reducing herd lameness is not only good for farm profitability, with cows remaining in production for longer, but it can cut the level of greenhouse gas emissions per litre of milk produced.
"We have worked out that we can take half a tonne of carbon per animal out of a cow's carbon footprint by helping the farm make better decisions to make the cow more efficient,'' says Mr Allen.
Farming Connect is delivered by Menter a Busnes and Lantra Wales and funded by the Welsh Government and the European Agricultural Fund for Rural Development.